A selection of the greatest portrait photographers of the twentieth century
The exhibition is divided into three main topics: the portrait, the self-portrait and the selfie.
The section dedicated to the portrait brings together a selection of the most significant names in the world of photography who have immortalized icons of costume and society from the 1980's until today - including the celebrities of the images of Wowe, pseudonym of Wolfgang Wesener, of which portraits of famous artists are displayed such as Andy Warhol, Basquiat, Kippenberg and Keith Harring, the "stolen" portraits of Ron Galella, the American version of the paparazzi of the Roman "Dolce Vita" that immortalized David Bowie, Mick Jagger, Bruce Springsteen, Madonna and Jackie Kennedy; as well as the shots recently rediscovered by Maria Vittoria Baravelli of Marisa Rastellini, a Roman photographer who worked for Grazia and Epoca in the 1960s and who photographed the great intellectuals of Italy with a deep gaze such as Pier Paolo Pasolini, Elsa Morante, Natalia Ginzburg and the world of Cinecittà with Virna Lisi, Monica Vitti, Marcello Mastroianni, Federico Fellini.
Also on display are the fashion portraits of Piero Gemelli, the women's photographer par excellence, whom he photographs as "bodily architectures". His photography recounted the ideal of beauty and fashion of the 1990s, transforming women endowed with beauty, sometimes outside the traditional canons, such as Carla Bruni and Monica Bellucci, into true icons.
Moreover, the shots of the Neapolitan photographer Luciano Romano taken for the photographic exhibition recently set up at the Pio Monte della Misericordia, in the heart of Naples, in dialogue with the work of Caravaggio The Seven Works of Mercy and the paintings of Luca Giordano, Francesco Guarino, Jusepe de Ribera and Guido Reni. Although they have been extrapolated from their place of origin and symbiosis with the space for which they were designed, Romano's photographs with an admittedly theatrical language convey bewilderment, fear, sensuality, pain and compassion on the faces of the protagonists.
Also on display are the photographs of Silvia Lelli and Roberto Masotti, music photographers who have dedicated their work to portraying this world with great passion. From Keith Jarrett and John Cage to Franco Battiato, the great conductors, the world of theater and jazz musicians.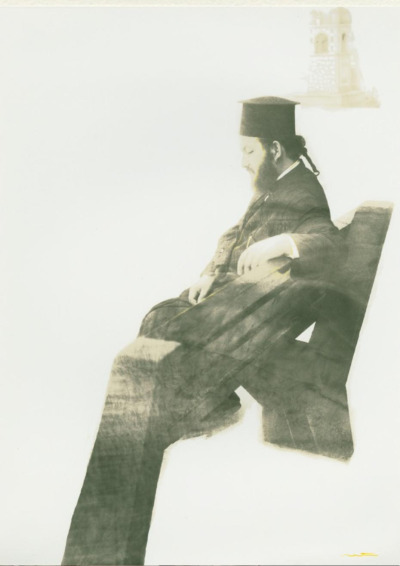 Italo Martinero, Untitled (from the album Greece Yugoslavia Bulgaria), mid-20th century
© Cassa di Risparmio di Biella Foundation